Step 1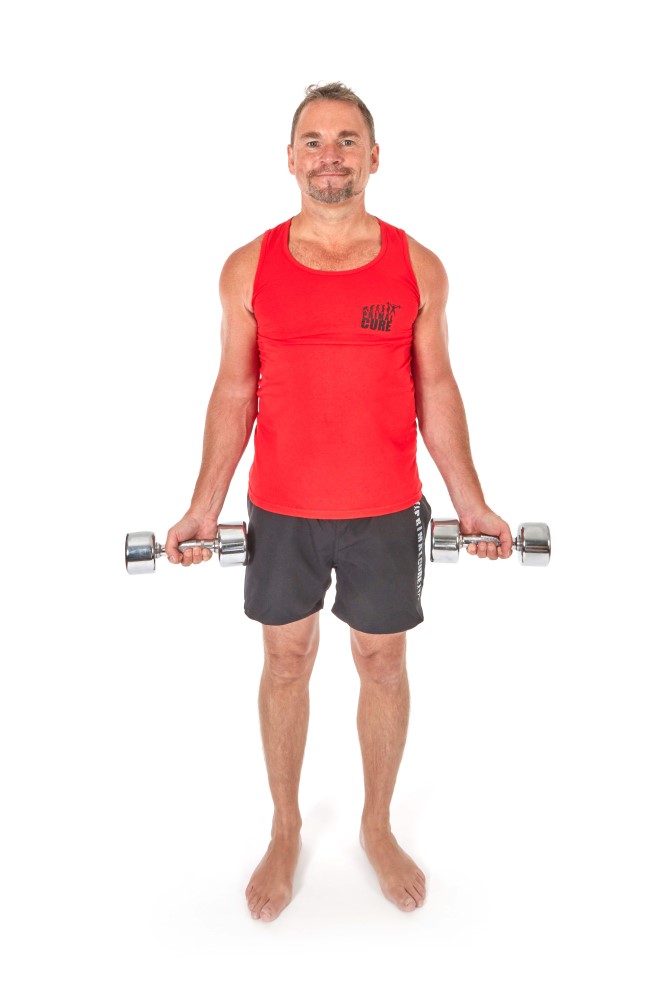 If you haven't tried these before you've been missing out! Let the dumbbells hang to your side, with your arms straight and palms facing foreword.
Step 2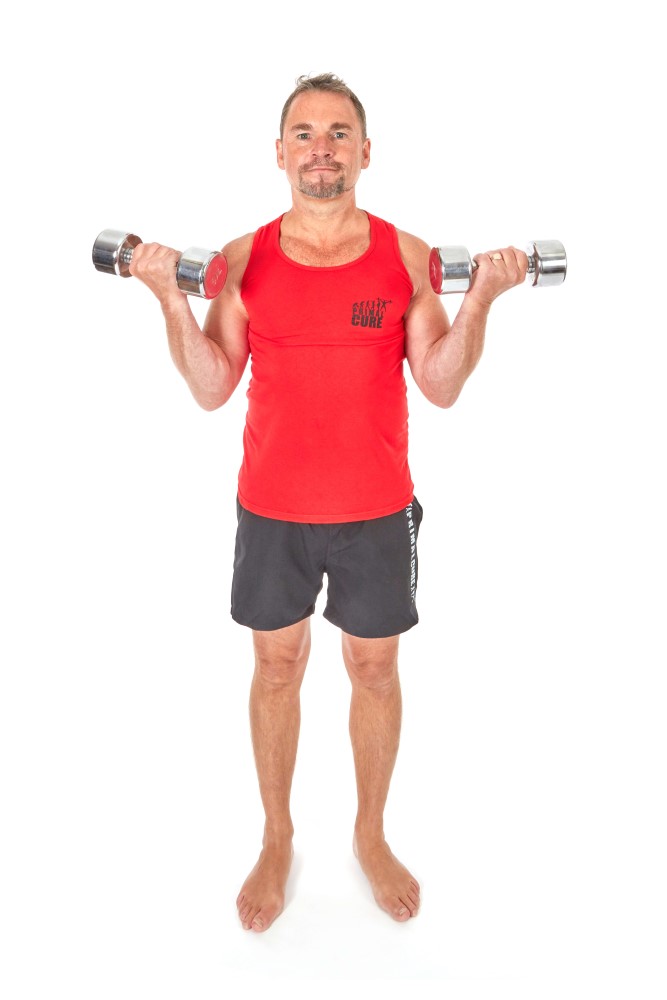 Curl the weights and try and get them as close to your shoulders as possible. At the top while squeezing hard, rotate the wrists 180 degrees so they are facing the floor and then lower slowly.
Step 3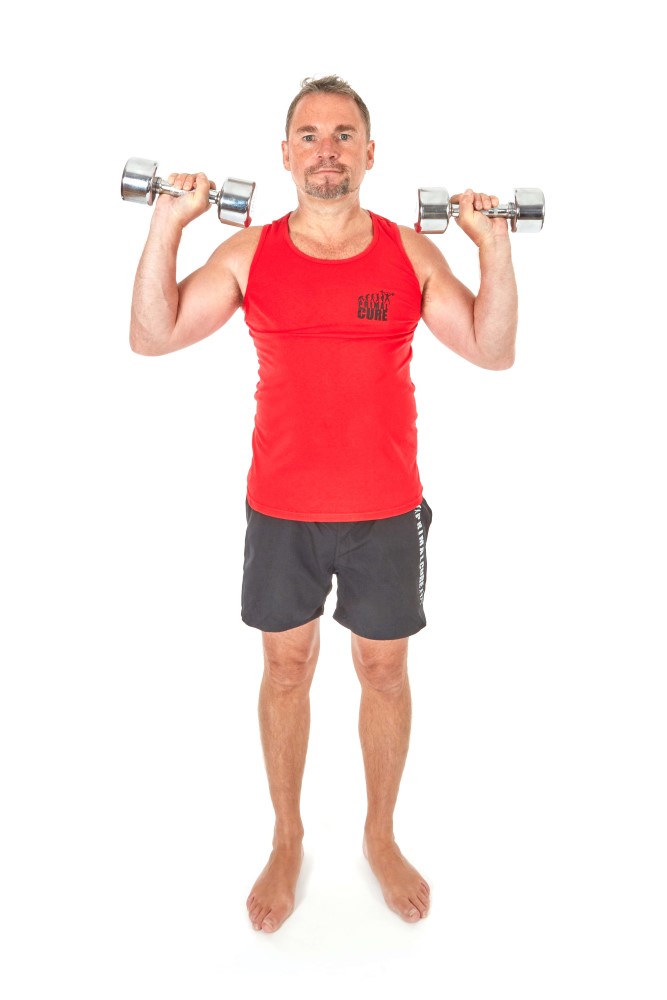 At the bottom, rotate the rests 180 degrees so that they face back upwards and start again.