Step 1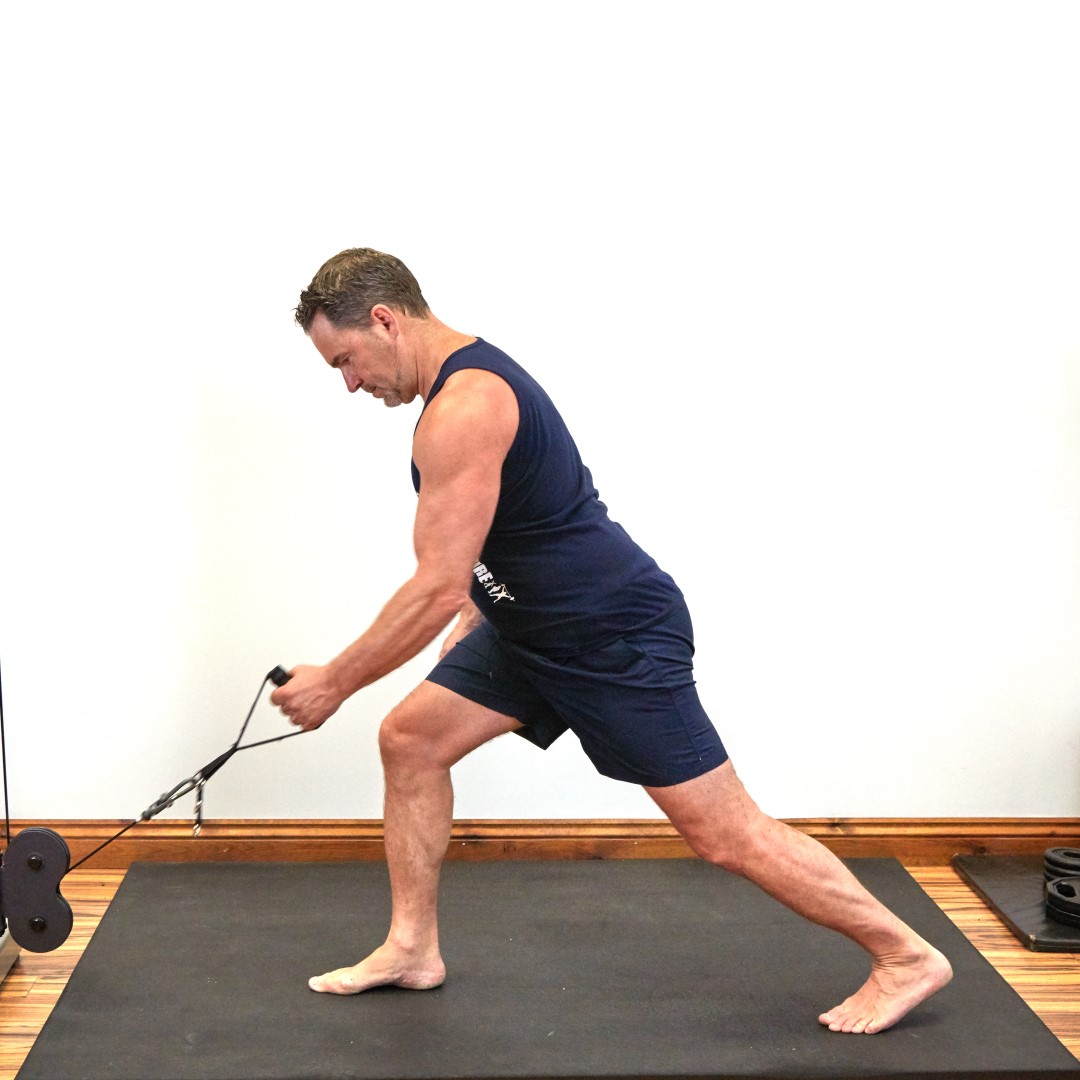 Put the weight stack to the lowest height, attach a metal or rope stirrup, stand in the brace position with the opposite foot forward to the arm you are going to exercise. Bend your knees slightly and clutch the stirrup with your thumb facing the ceiling. Lean forward from the hip and be sure to brace your core too.
Step 2
Pull the handle towards your lower chest and at the same time rotate the body slightly.
Tips
immediately after maxing out, continue on the other side of the body. Record the total time from both sides and the combined number of reps too.