Step 1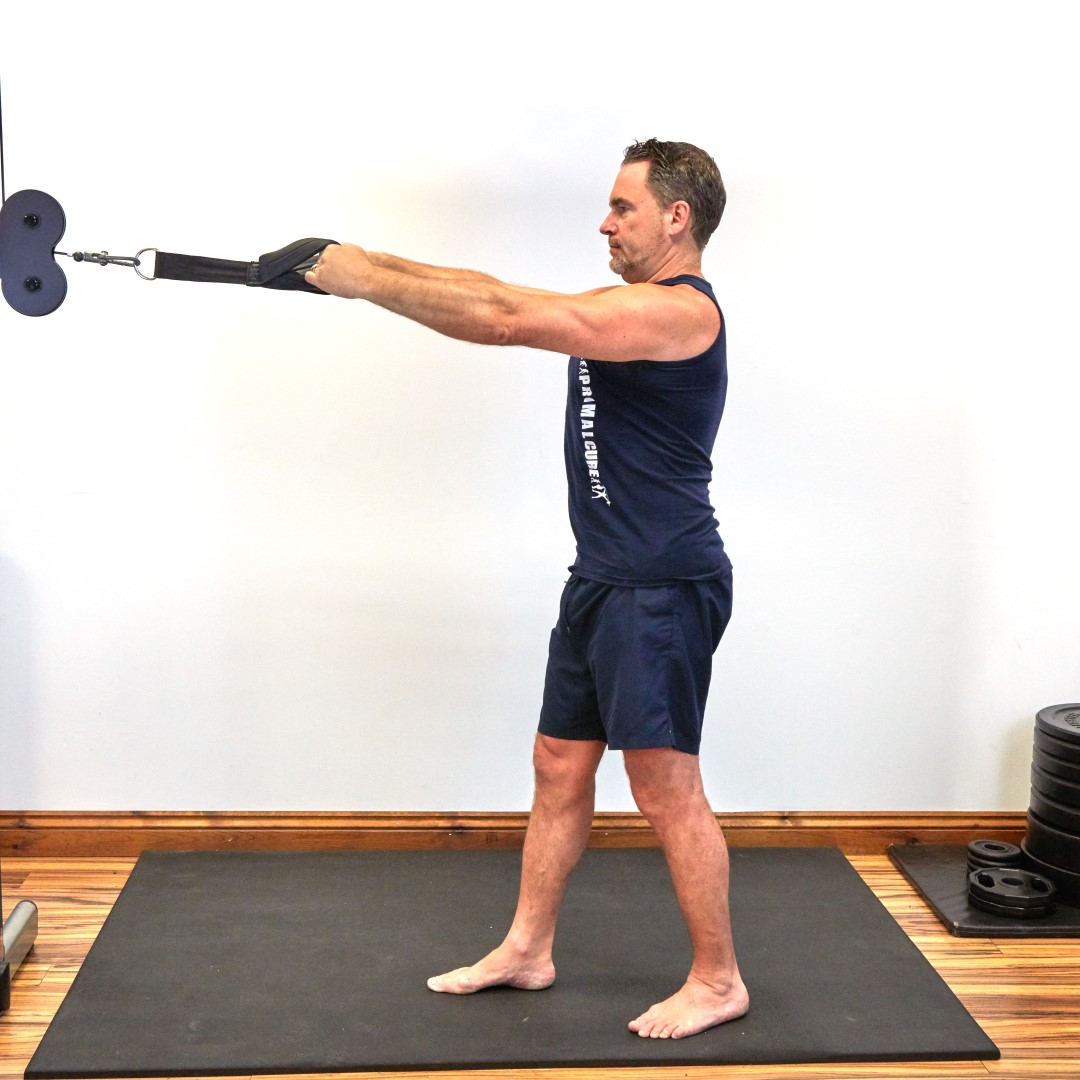 Attach the rope to the machine at head height. Grab the rope with palms facing each other and step back sufficiently that you can stretch your arms out in front of you at shoulder height.
Step 2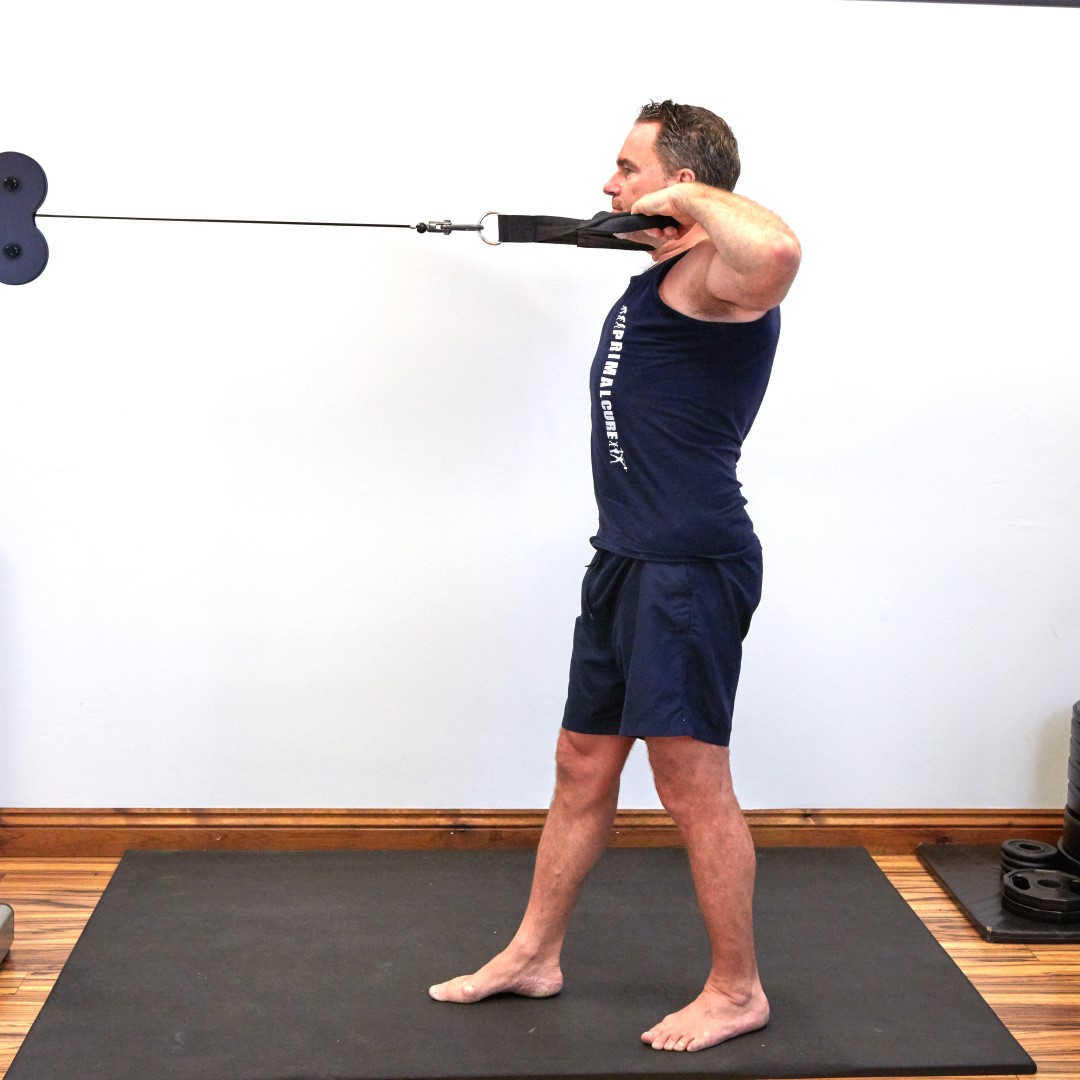 Pull your elbows back and out until the hands are next to your ears and the center of the rope is near your eyes. Squeeze the back muscles then slowly return to the start position.
Tips
In the end position with your arms up by your head, you should look like a body builder doing a pose!