Step 1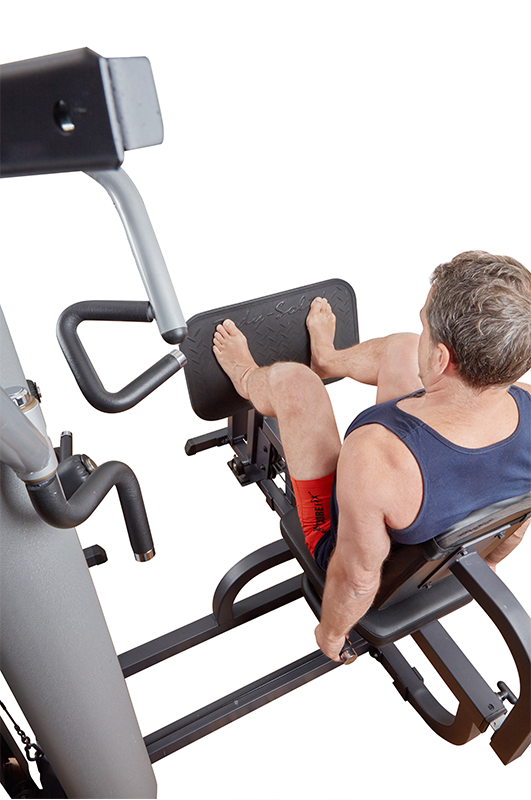 Sit in the seat with a straight back and your hands holding the handle. Place your feet on the plate so that your thighs are as close to your body as possible. Your feet should be shoulder width apart and in the middle of the plate.
Step 2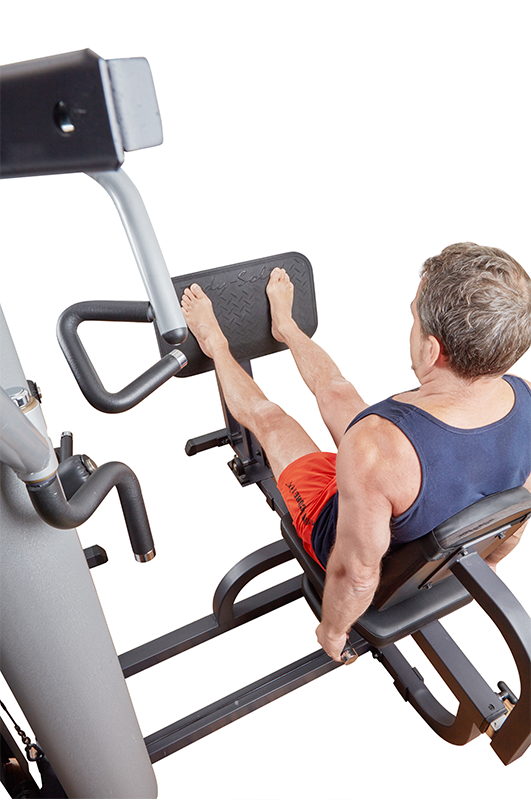 Push the plate hard and when the legs are at full stretch do not stop but immediately start a slow deliberate return to the start of the exercise. You can either weight till the plates reach touch down, or just before they do begin the next rep.
Tips
Avoid the temptation to brace your neck. This exercise is normally done with a lot of weight and you really want just your legs, glutes and core to do all of the work.