Step 1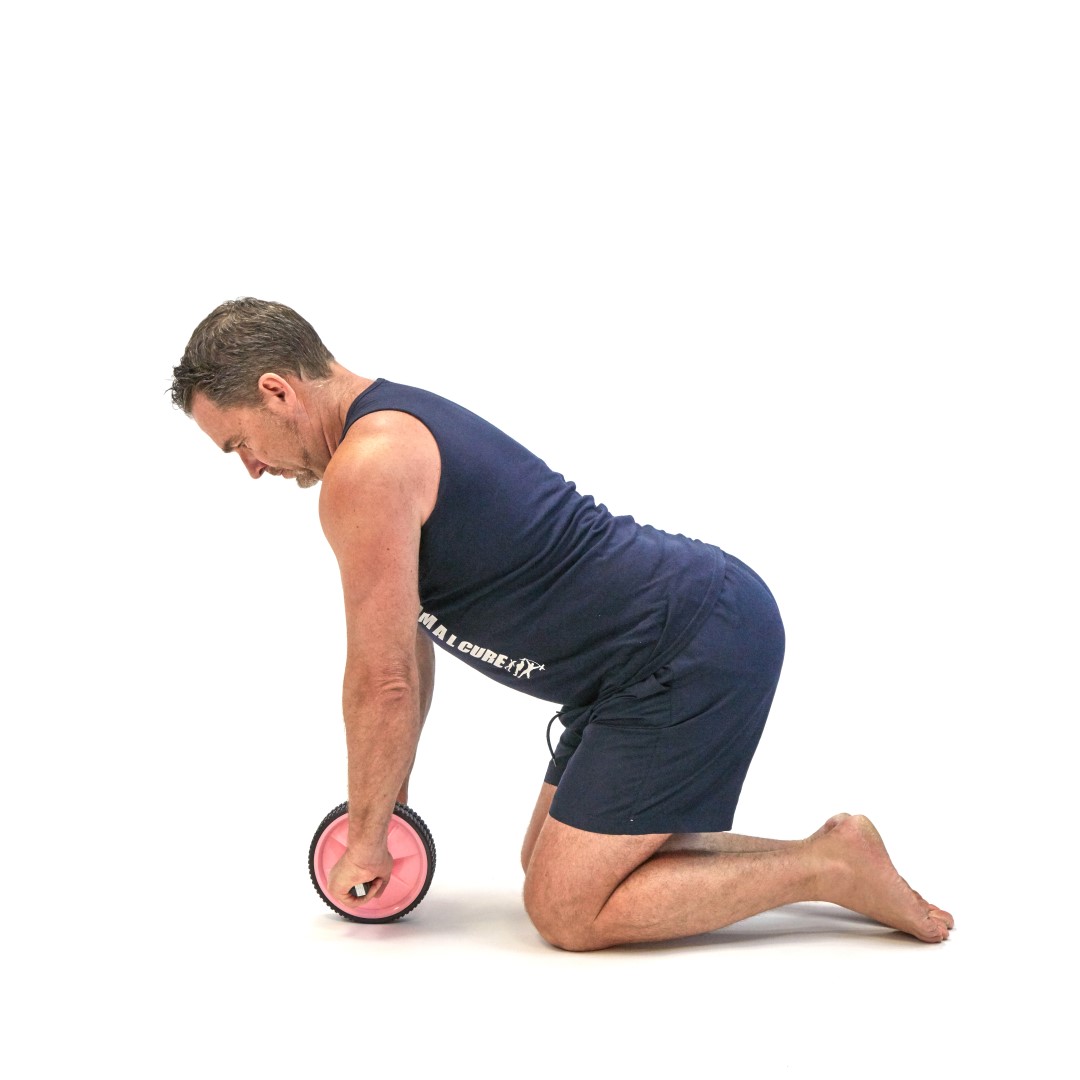 If you don't have an Abs Roll Out Machine, then get a barbell with some medium size weights and kneel down in front of it. With a overhand grip, shoulder width apart, start to slowly roll the bar always from you.
Step 2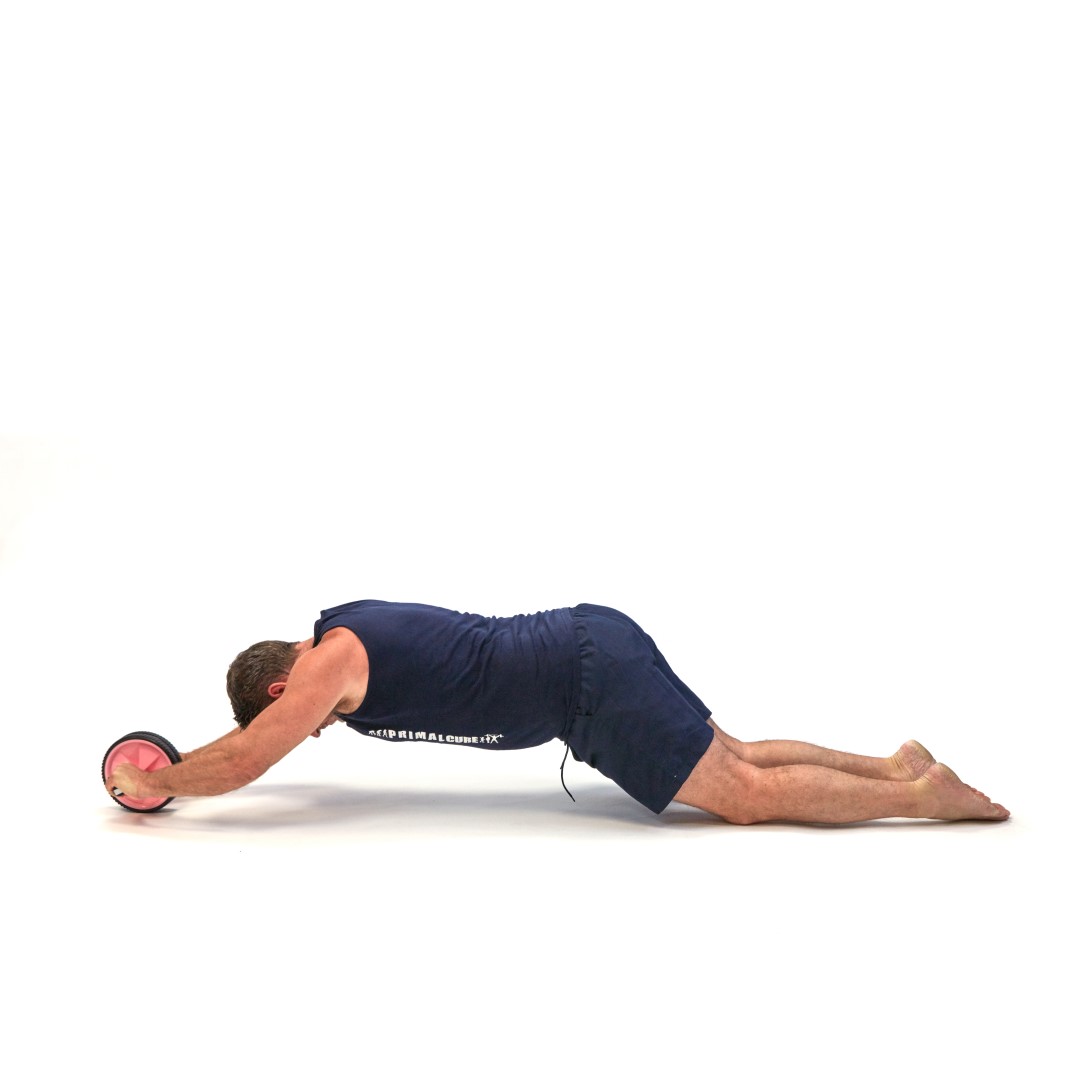 Roll the bar as far away from you as you can, without collapsing in a heap on the floor, or without your hips dropping. Once you can't go any further, connect brain with both core and glutes.
Step 3
Then by focusing your mind on your abs, slowly begin to roll the bar back to the starting position.