Step 1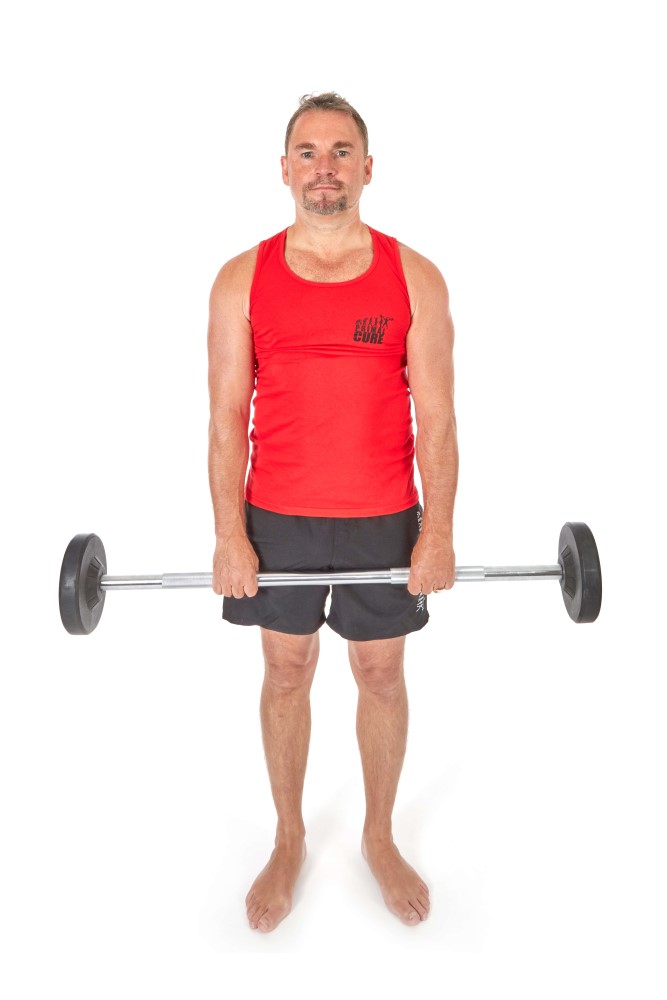 With legs slightly apart, hold the barbell with an overhand grip with your thumbs facing one another. Allow the weight to hang with straight arms and stand nice and tall.
Step 2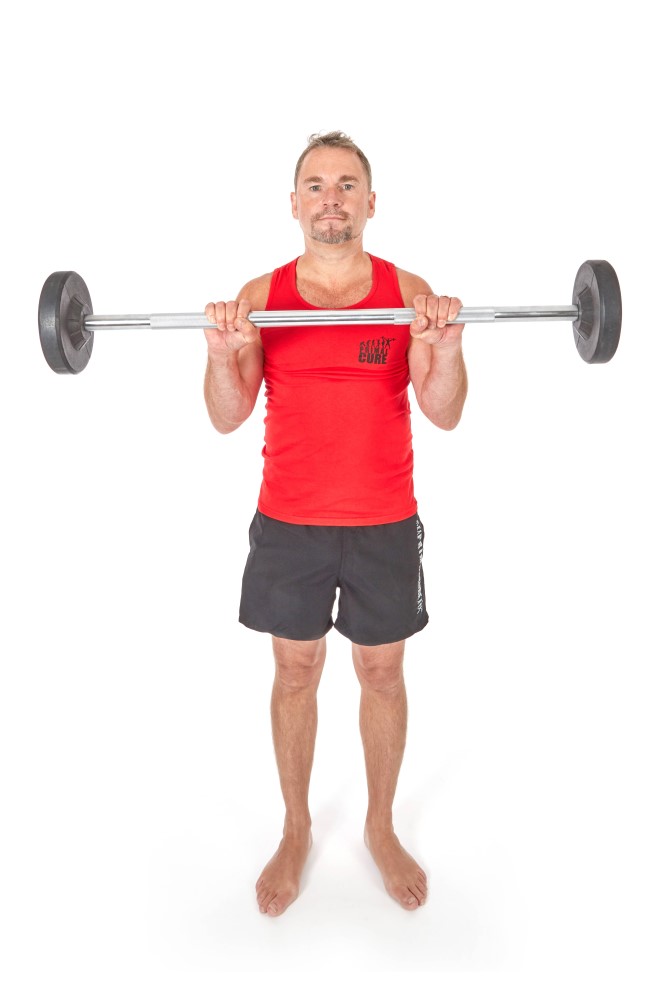 Slowly raise the forearms by bending your elbows. Don't pause at the top but immediately begin to lower.
Tips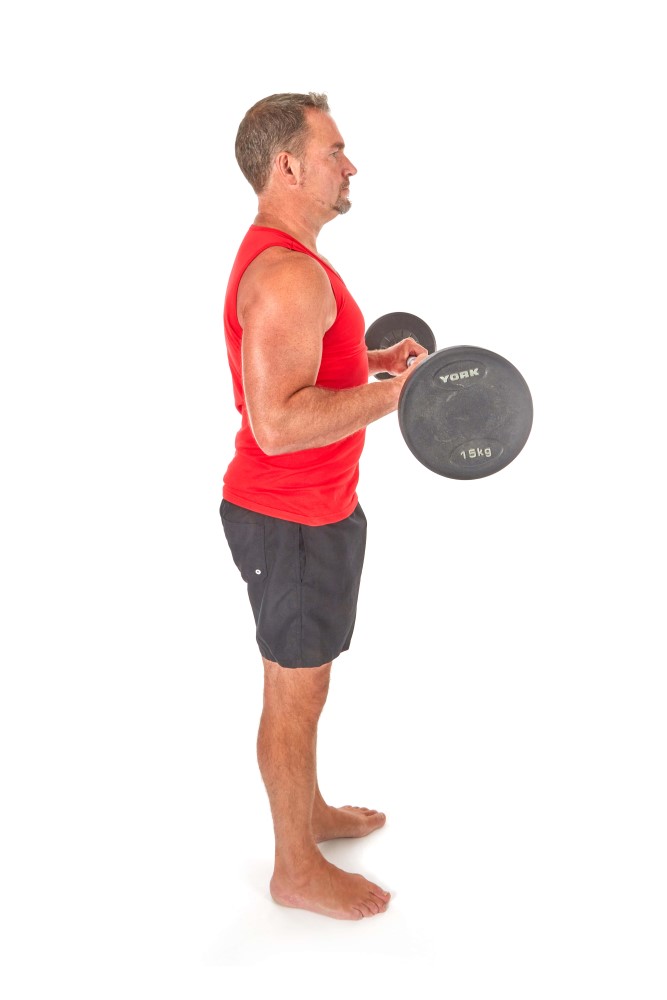 You wont need much weight on the bar for this one, as these are muscles that don't normally get much care and attention.