Step 1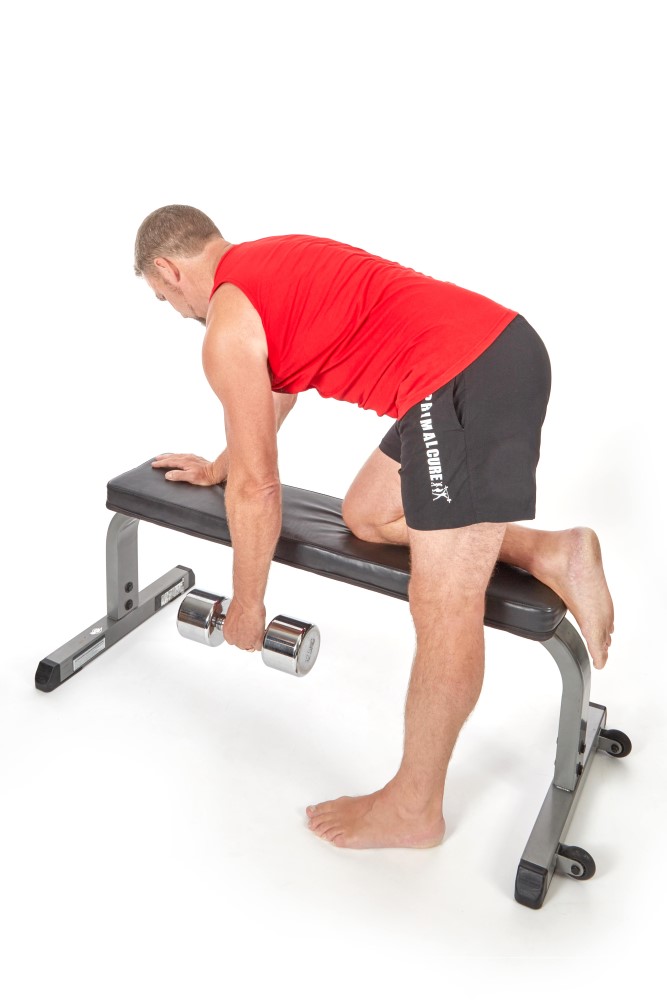 Place the same hand and the same knee on a bench and bend over so that the upper body is parallel with the bench. With the opposite hand let the dumbbell hang straight down with your palm facing towards the bench.
Step 2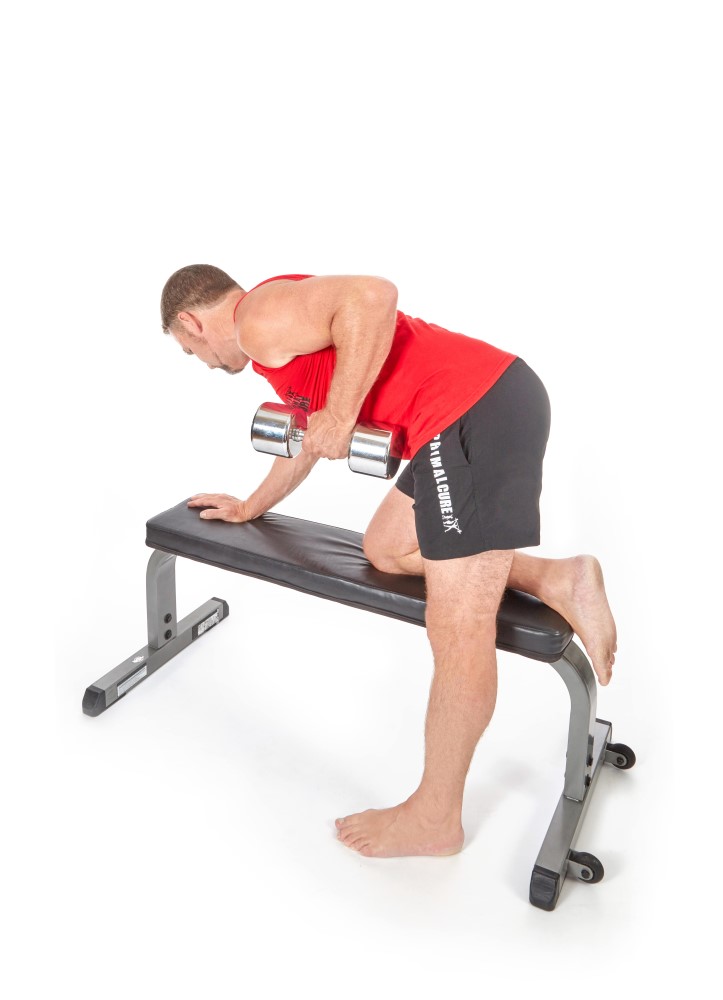 Pull the dumbbell upwards by allowing the elbow to flare out. Once it is as high as you can get it, be sure to squeeze tight the back muscles.
Tips
Be careful not to round your back or let your shoulder drop down. In this exercise its easy to get into a poor form, use a mirror and try and copy the body composition in the photo and video.