Step 1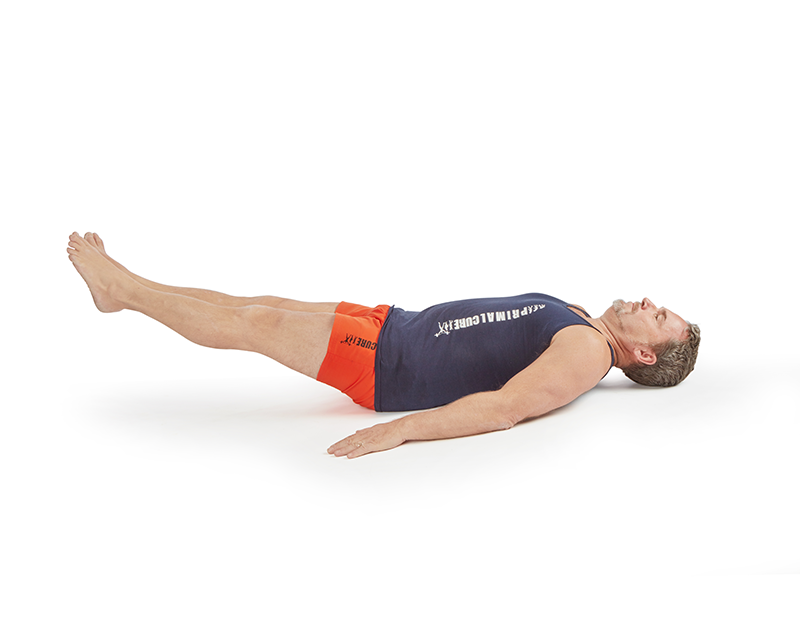 This exercise is all about keeping your lower back flat on the floor without creating an arch. To do this, we actually start the rep from the top. Lie on your back with your arms out and raise your legs so they point to the ceiling.
Step 2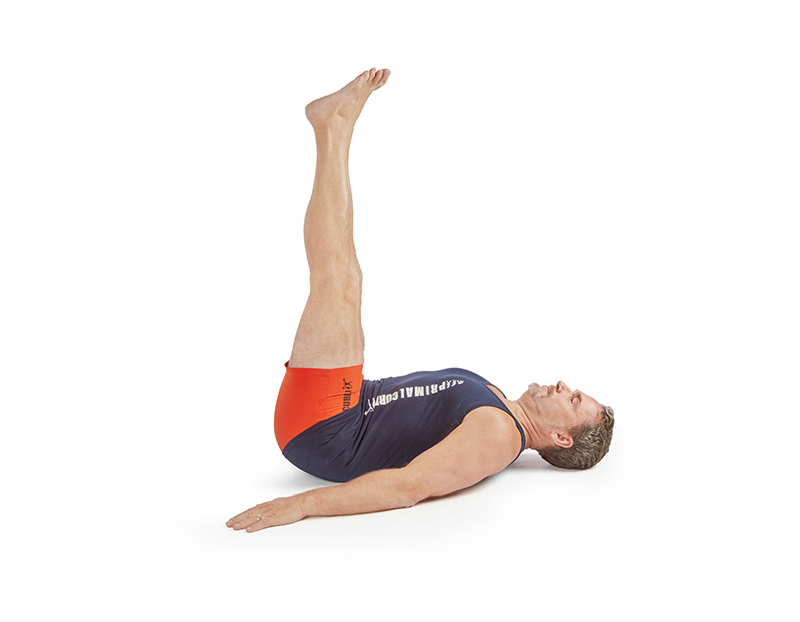 Start to lower your legs towards the floor. If you feel your back begin to arch, then it means the abs are no longer doing all of the work, bend your legs a little which reduces the load and continue to lower your legs till your feet almost reach the ground.
Step 3
Hover your feet just above the floor and really feel those abs working and then begging to lift your legs back to the start of the exercise. You don't need to go all of the way to the top and as soon as you feel that its getting easy, stop the raise and start to descend again.
Tips
This exercise is all about really connecting the brain with the muscle and only moving the legs in a range that engages the core. DON'T arch your lower back, or you wont maximize your benefit.