Step 1
Let the dumbbells hang by your side, with palms facing one another.
Step 2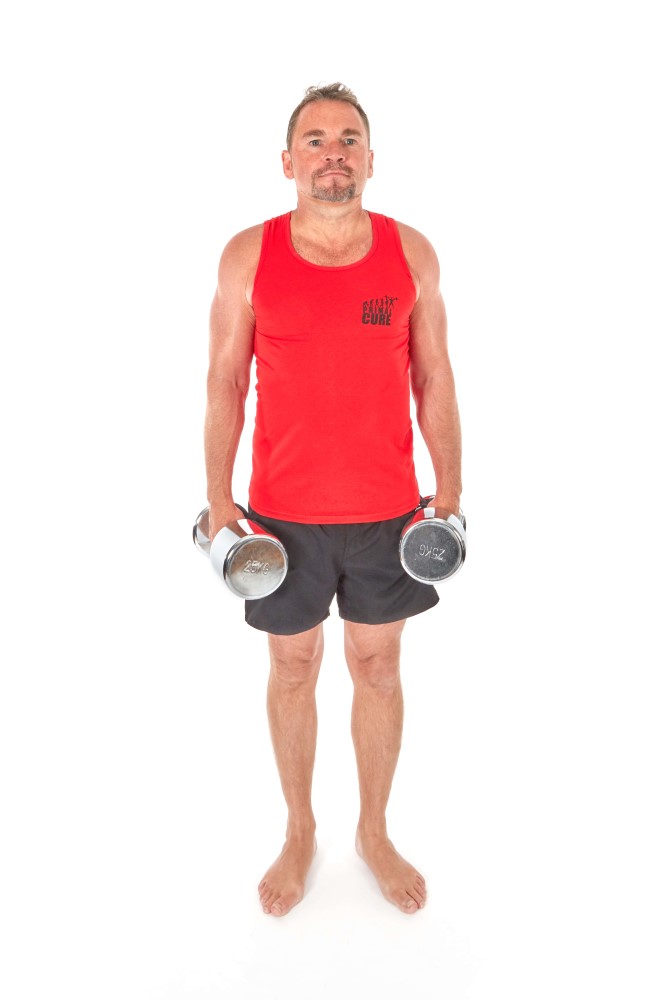 Shrug your shoulders vertically (not forwards or backwards) lifting them as high as you can.
Step 3
Hold at the top and really think about the shoulders then lower slowly. At the bottom don't rest but begin the next rep immediately.
Tips
Make sure you only engage your shoulders and try and resist dropping your chin.