Step 1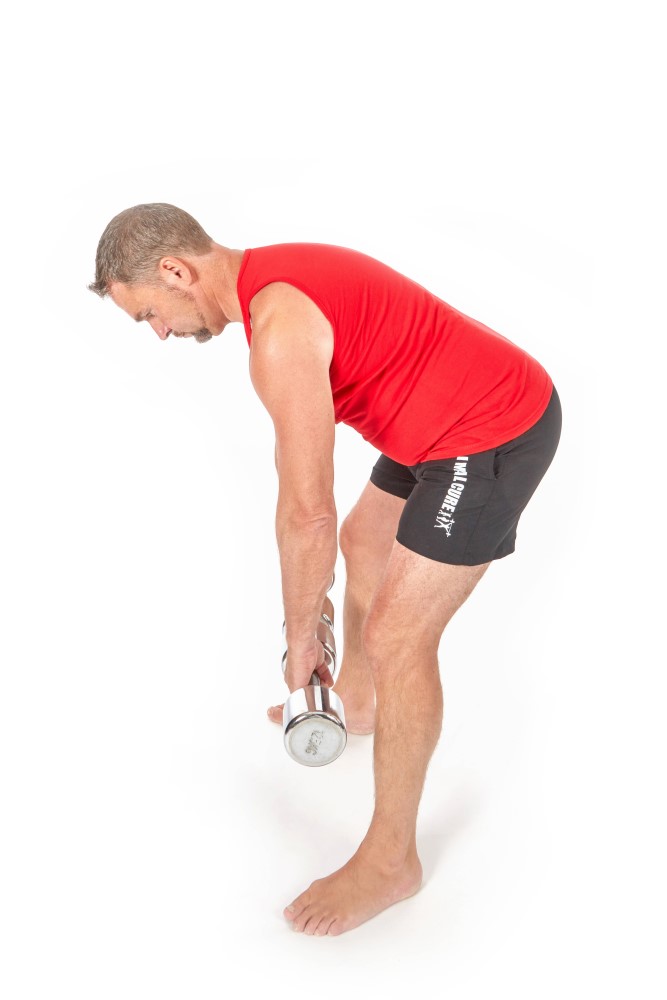 Feet shoulder width apart, slightly bend your knees, and arch your back as if you were going to do a deadlift, your upper body should be close to parallel to the floor. Let the dumbbells hang naturally from your shoulders.
Step 2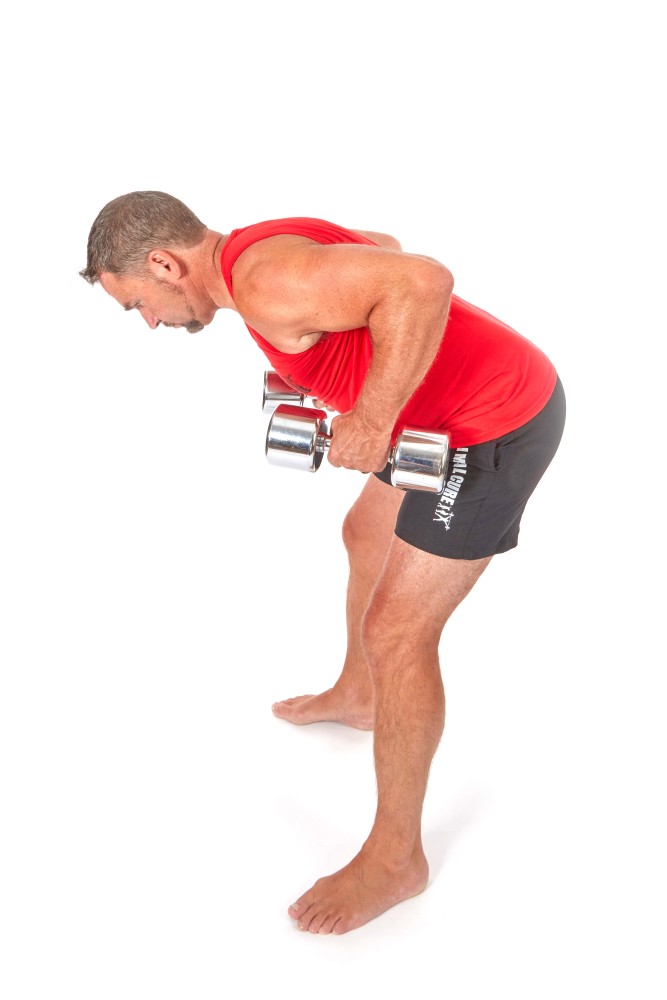 Without moving your body, lift the weights towards your abs by bending your elbows, squeeze your back muscles at the top and then lower slowly.
Tips
The first few times you do this exercise (as we recommend with dead-lifting), perform it side on in the mirror and be sure you are arching your back similar to the photo and not rounding your shoulders. If your upper body moves during the exercise, then reduce the weight. To isolate the back muscles this must be performed strictly.