Step 1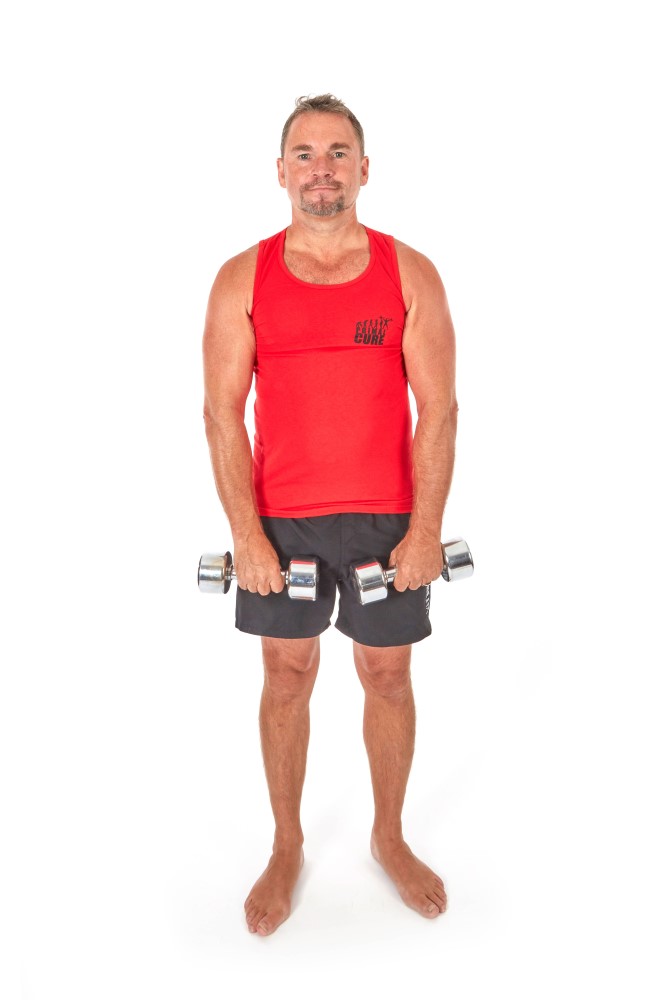 Hold the dumbbells with very slightly bent arms by your side, with palms facing inwards and the dumbbells going across your legs.
Step 2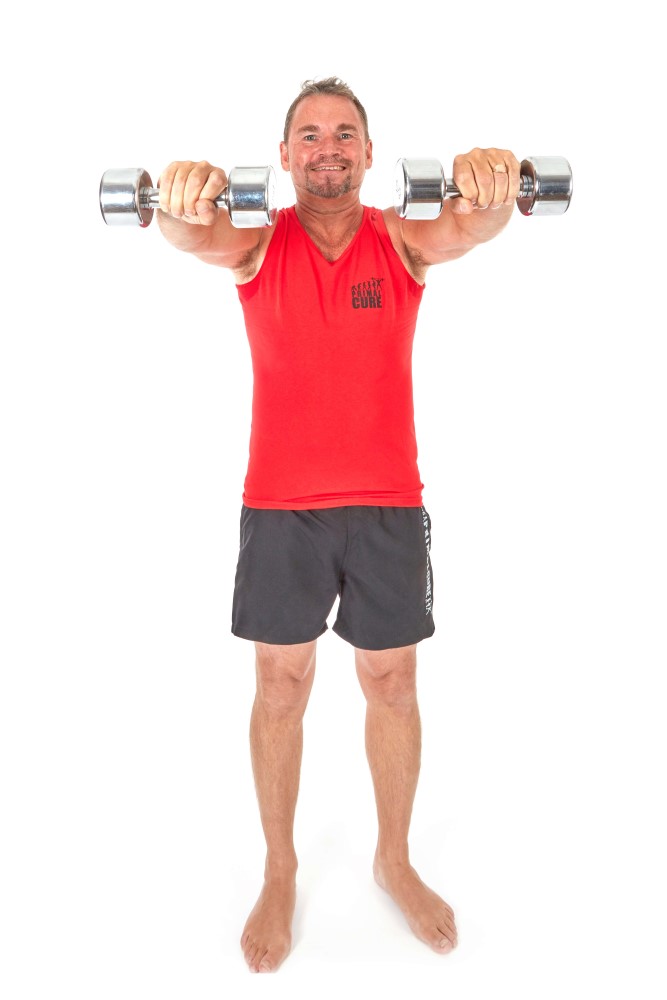 Raise the dumbbells up in front of you until your arms are parallel with the floor and level with your shoulders. Hold for a moment at the top and really connect the brain with the shoulders.
Step 3
Lower them slightly slower than the raise and at the bottom don't let them rest but continue the next rep.
Tips
All of the magic happens towards the top of the exercise. If you feel you can cope with the tension, don't lower the weight all of the way down at the end of each rep.