Step 1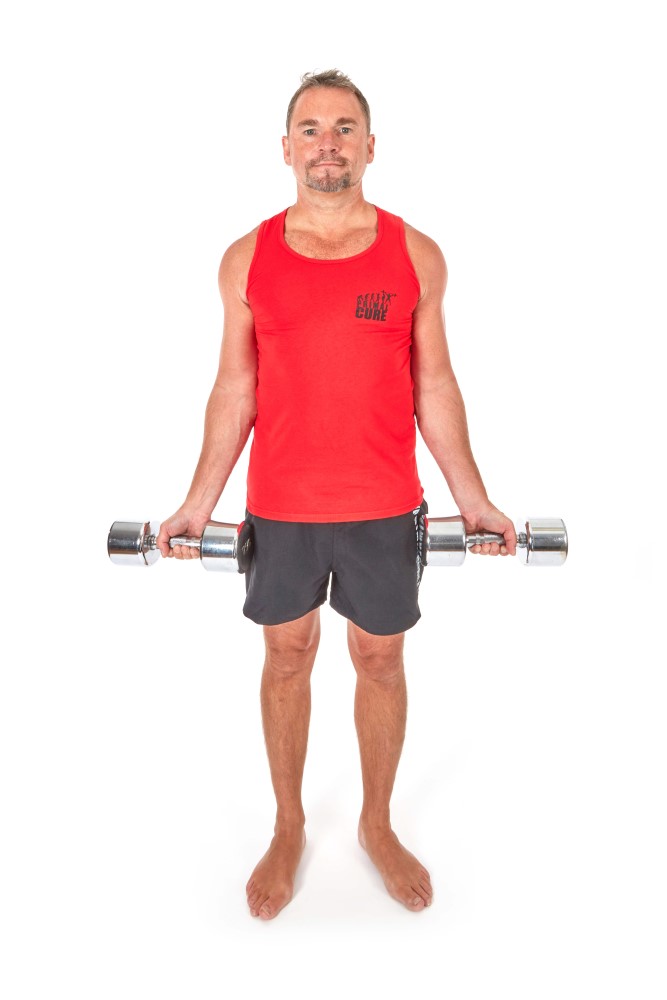 Let the dumbbells hang to your side, with your arms straight and palms facing foreword. Stand as tall as you can and push your chest out slightly.
Step 2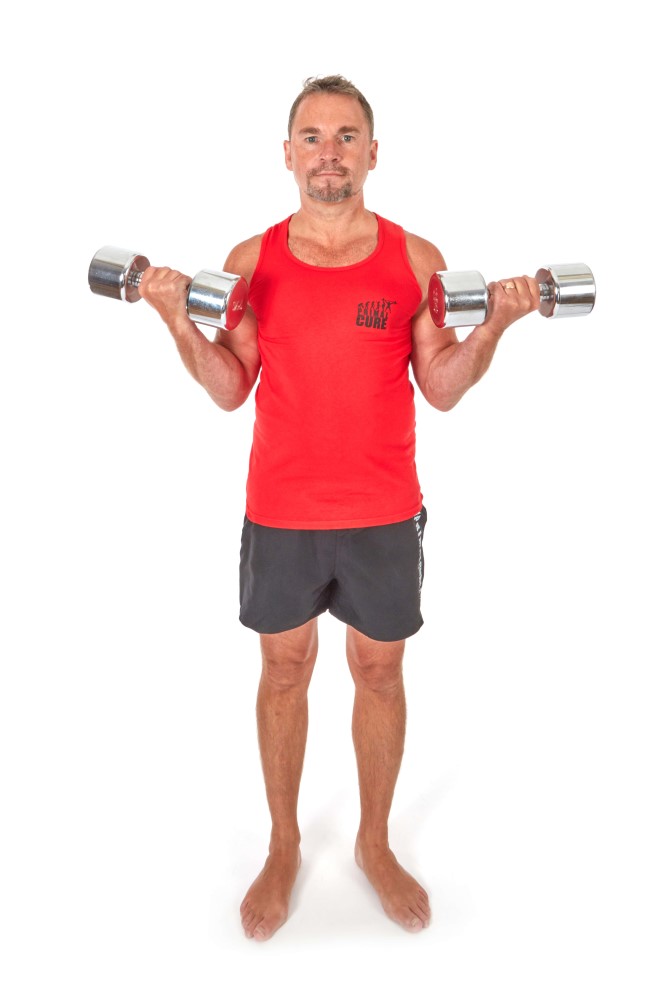 Making sure your upper arms don't move an inch, curl the weights and try and get them as close to your shoulders as possible. At the top squeeze your hands really tight.
Step 3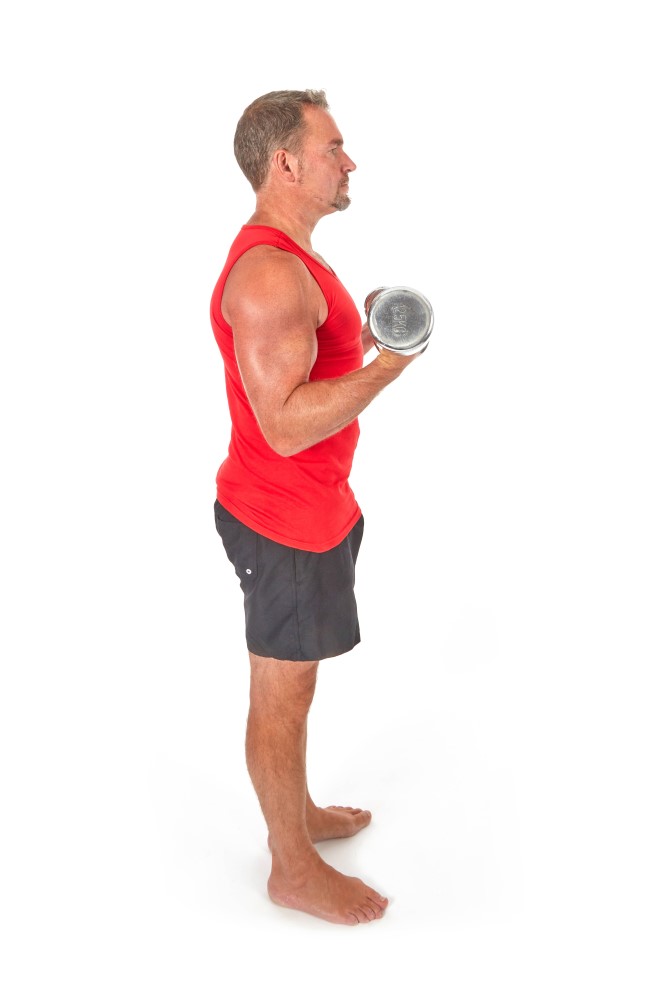 Lower the weight slower than you raised them and at the bottom ensure your arms are straight, but without pausing begin the next rep.