Step 1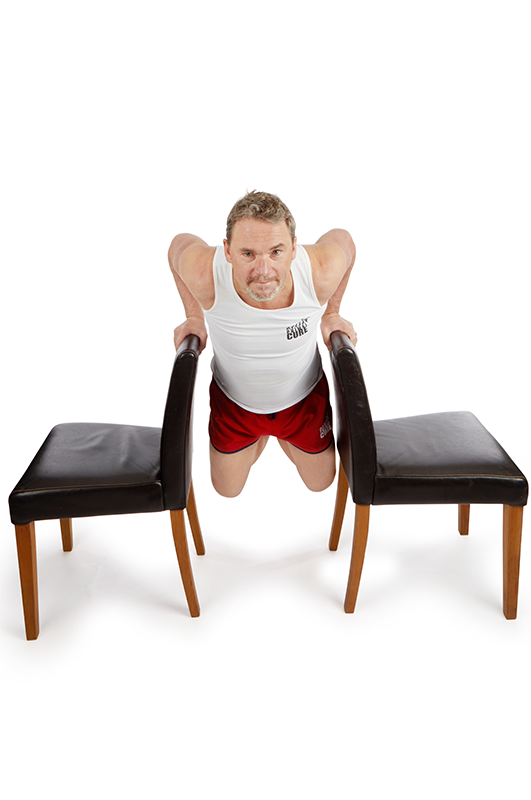 Dips are a brilliant way to develop the triceps. At the top really push your head towards the ceiling not allowing it to slump into the shoulders. Cross and bend your legs behind you so they don't hit the floor.
Step 2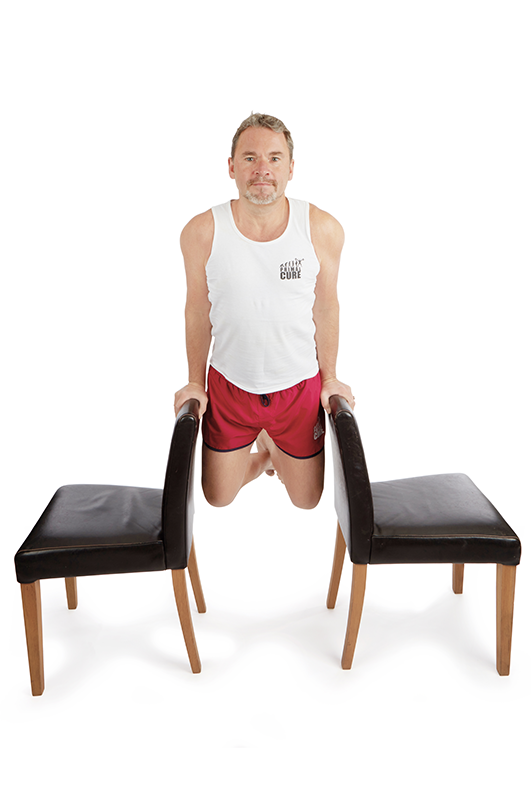 Lower the body until the upper arms are at 90 degrees and paralleled to the floor. Make sure your elbows don't flair out.
Step 3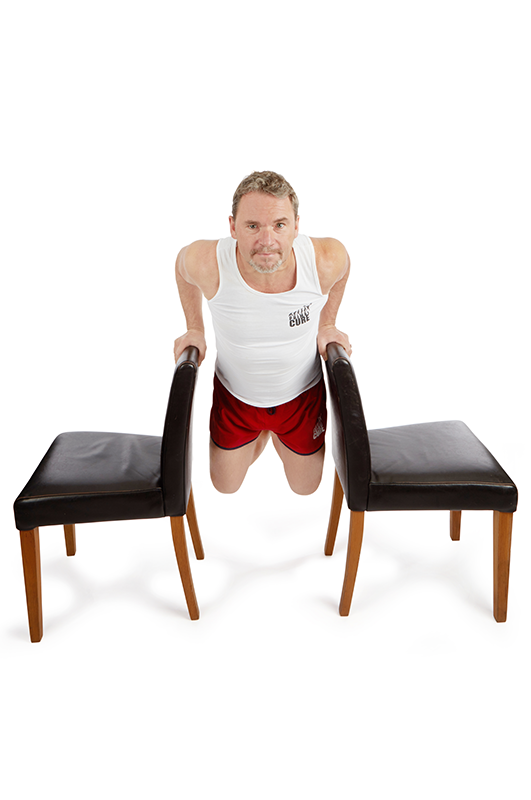 As you push back up to the top, really try and push your head up high.
Tips
once you have maxed out. Jump up and then do as many slow reps of just the negative movement as you can.