Step 1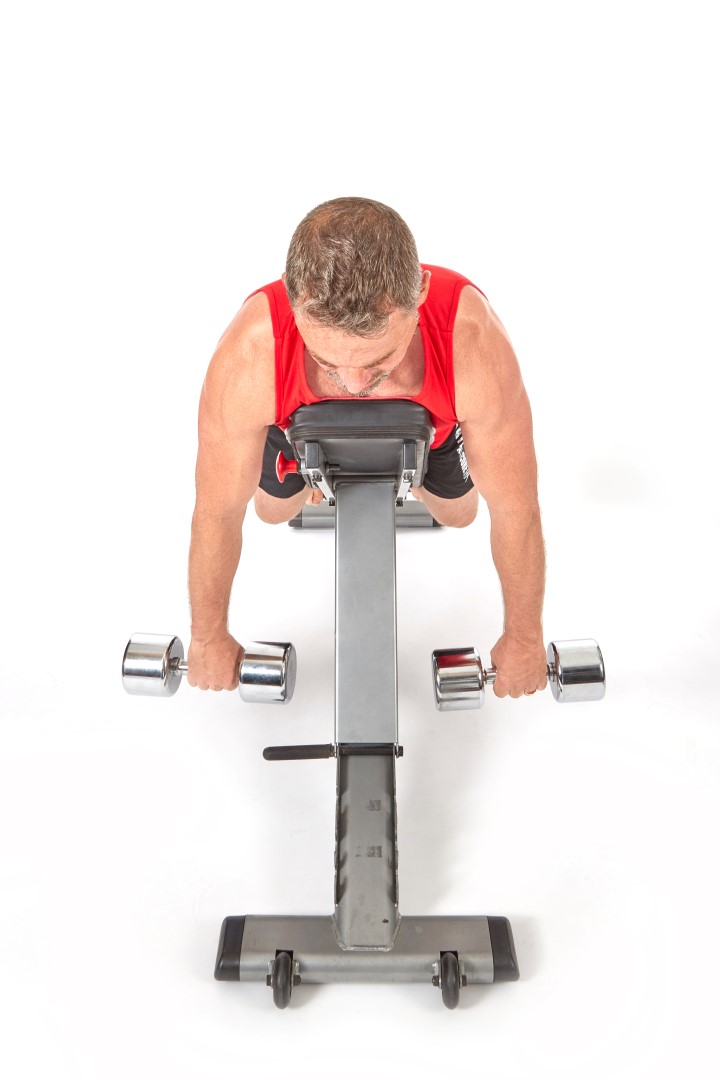 Hold the dumbbells over the middle of your chest with a small gap between the dumbbells and your arms slightly bent, pointing your knuckles towards the ceiling. Push your shoulders down so that they don't come off the bench and push down on your heels.
Step 2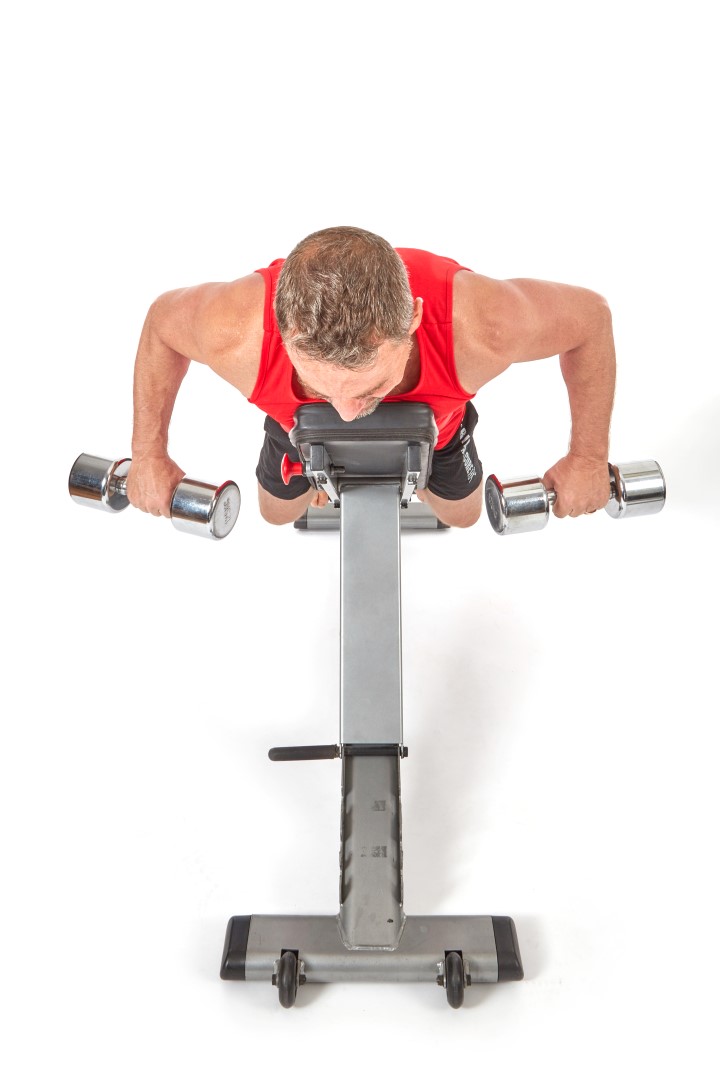 Without changing the angle of the elbows, lower until they are just lower than your chest and then push back to the starting position really concentrating on connecting your brain with your chest. Keep your shoulders and head on the bench at all times. At the top squeeze for an extra second or two before lowering and repeating.
Tips
Ensure you don't lift your hips of glutes off the bench. If you only have time to do either a bench press or flies, then the bench press engages the chest more so go for that. As flies work the center of the chest more, then you can do both exercise and still stay Primal (one set per exercise).