Step 1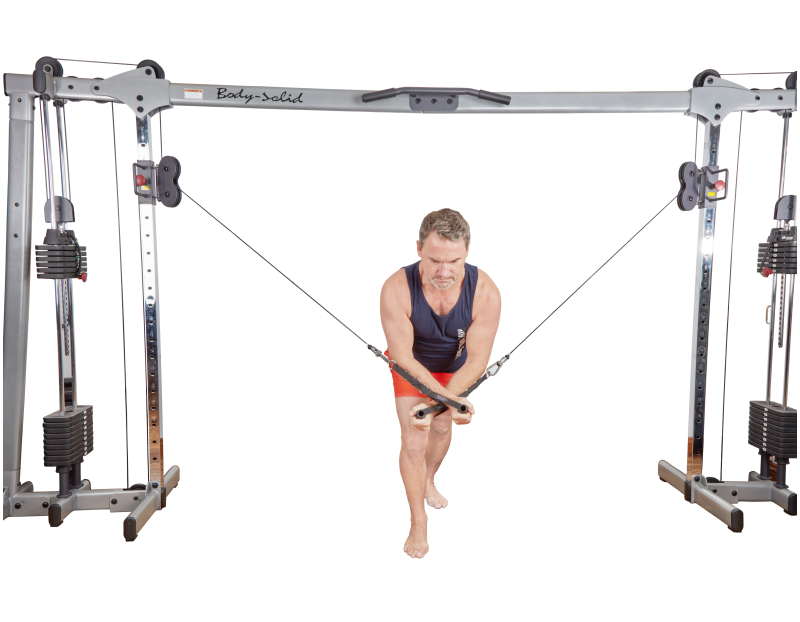 Set the two cables to head height. Stand two steps in front of the stack with a braced stance. Hold the handles behind you with slightly bent arms and your thumbs facing upwards.
Step 2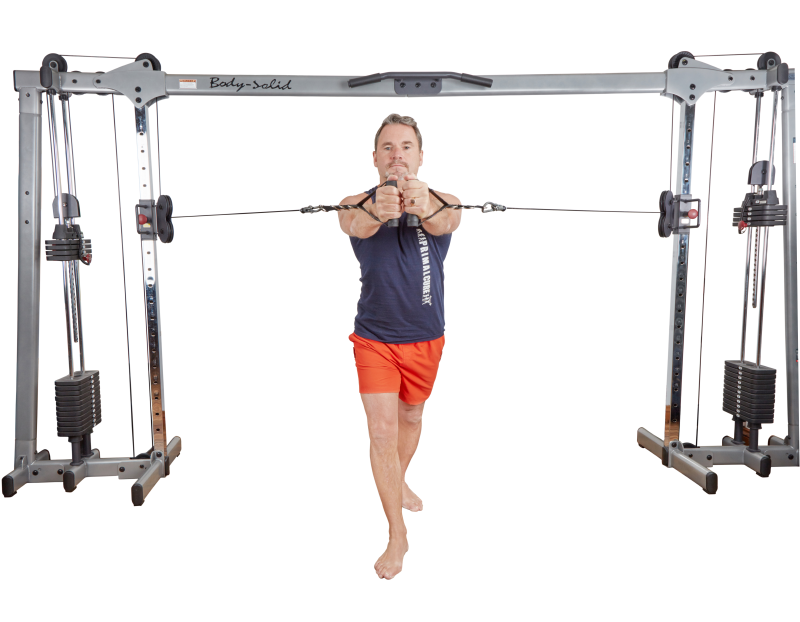 Take the load as far as you can behind you and then slowly squeeze the chest, until the handles cross over in front of you at chest height.
Step 3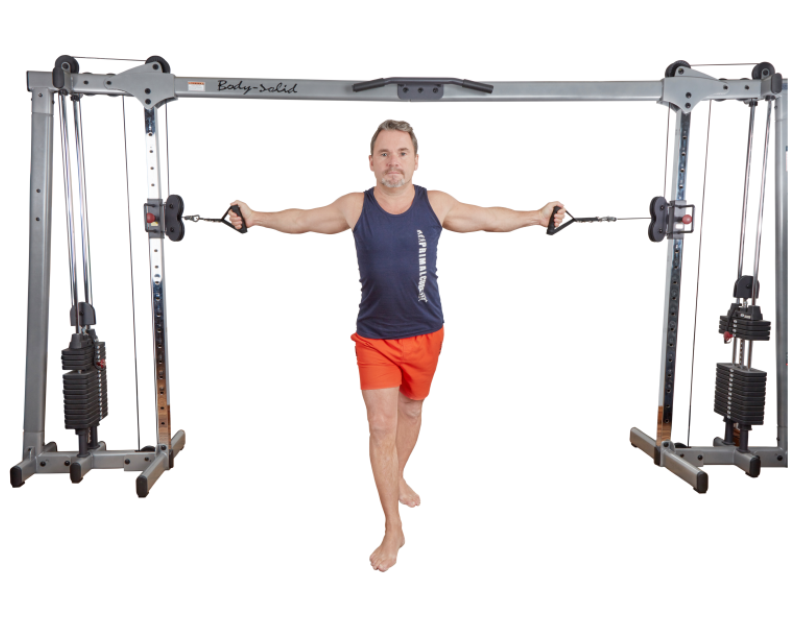 At the front, really squeeze and contract the chest muscles for a moment and then slowly let the arms move backwards. Try and let them go as far back as possible to fully feel the stretch on the xxxx muscle.