Step 1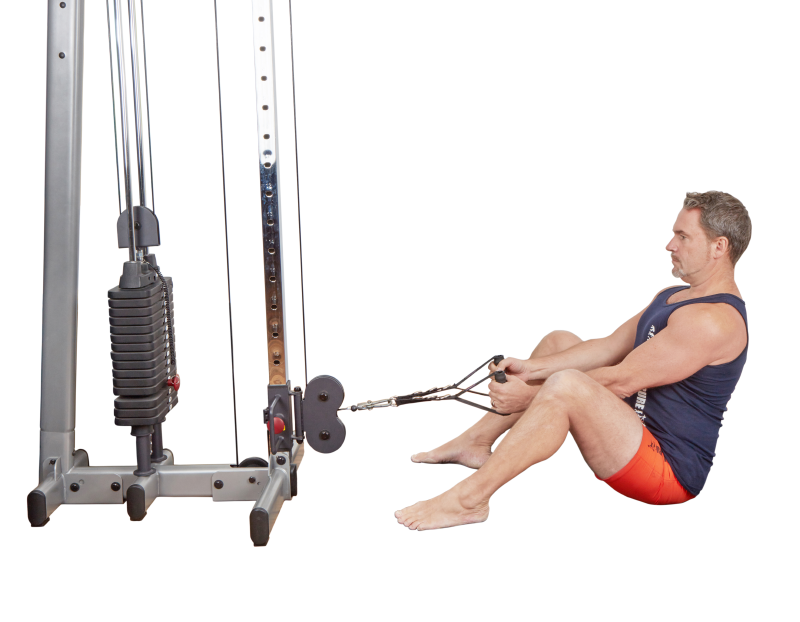 Put the weight stack to the lowest height, choose a straight bar, brace your feet, bend your knees slightly and with a overhand grip, hold the bar a little wider than shoulder width.
Step 2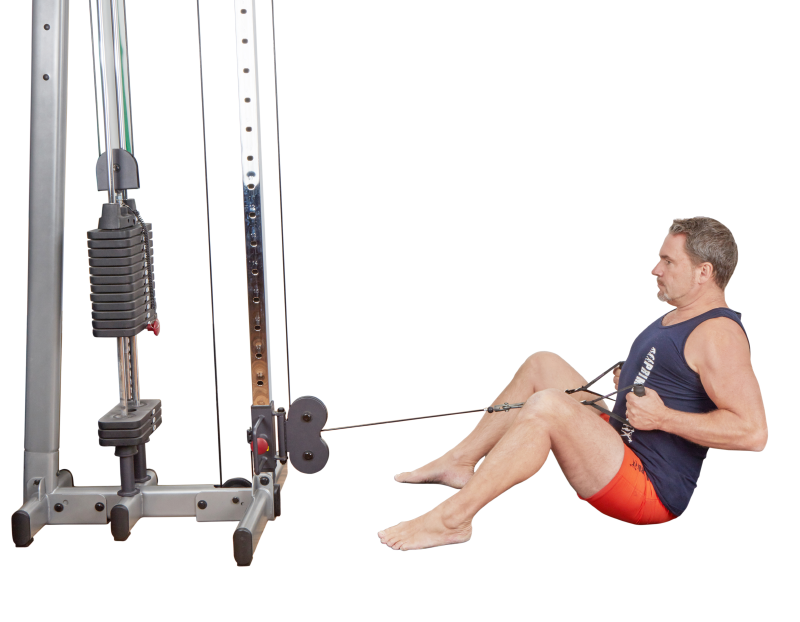 Keeping your body bolt upright, pull the bar to just below your ribcage and at the end of the movement squeeze your shoulder blades together.
Tips
As long as you make a conscious effort to engage it, this is also a great exercise for your core.