Step 1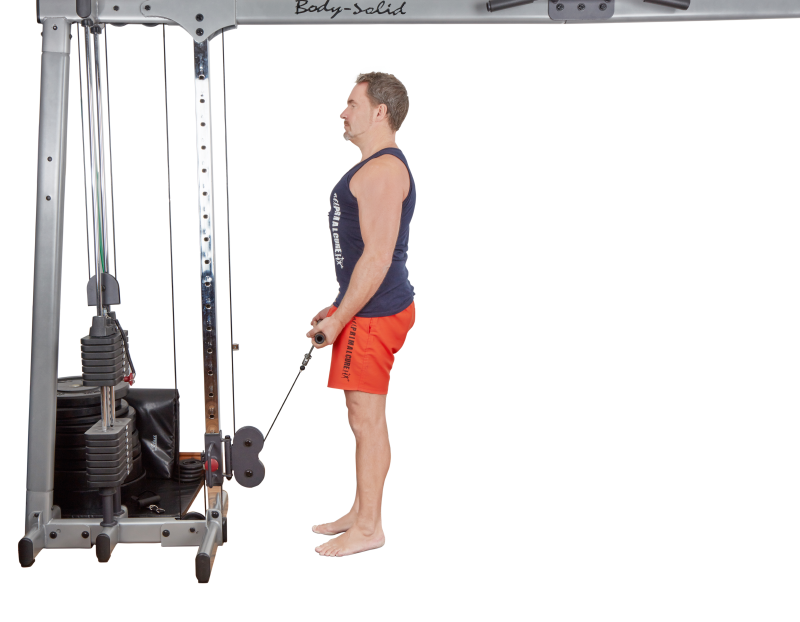 Set the cable to the bottom of the rack and use either a bar, a rope or two handles. Hold the bar with hands at shoulder width apart and fully stretched.
Step 2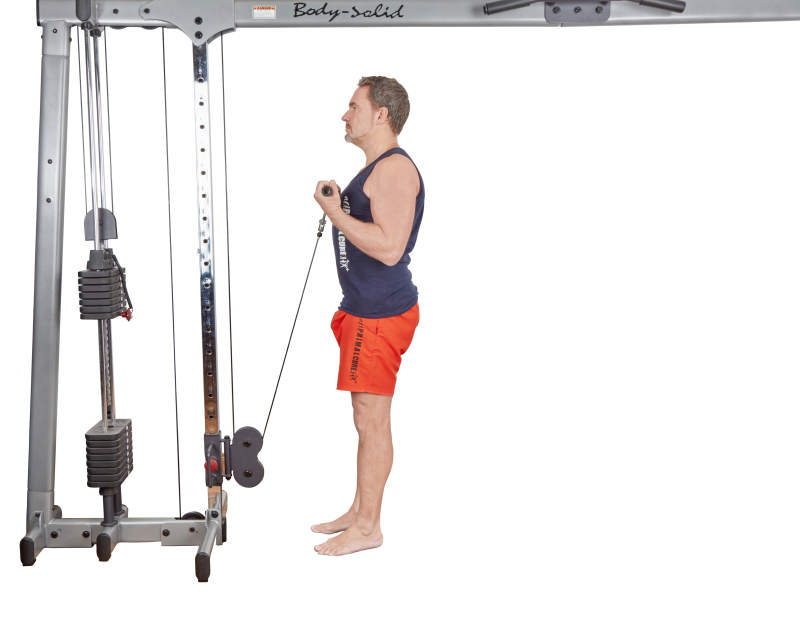 Tuck your elbows into your abs and raise the bar until it wont move any more. At this point squeeze with all of your might for a moment.
Step 3
Lower slowly and don't stop till your arms are fully extended. In fact don't stop at all, because when you reach the bottom you should immediately start the next rep.