Step 1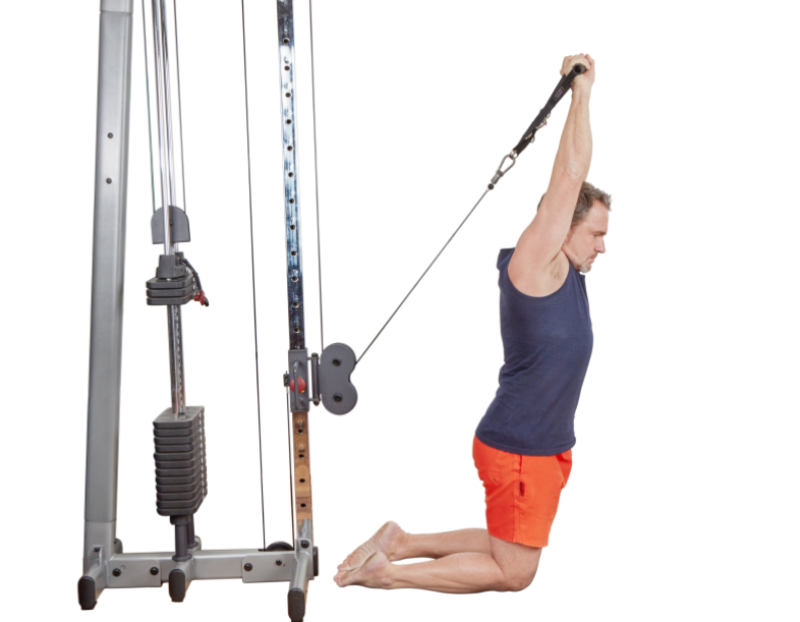 Place the pivot point below shoulder height and attach a rope. Turn your back to the stack and raise your arms straight above your head.
Step 2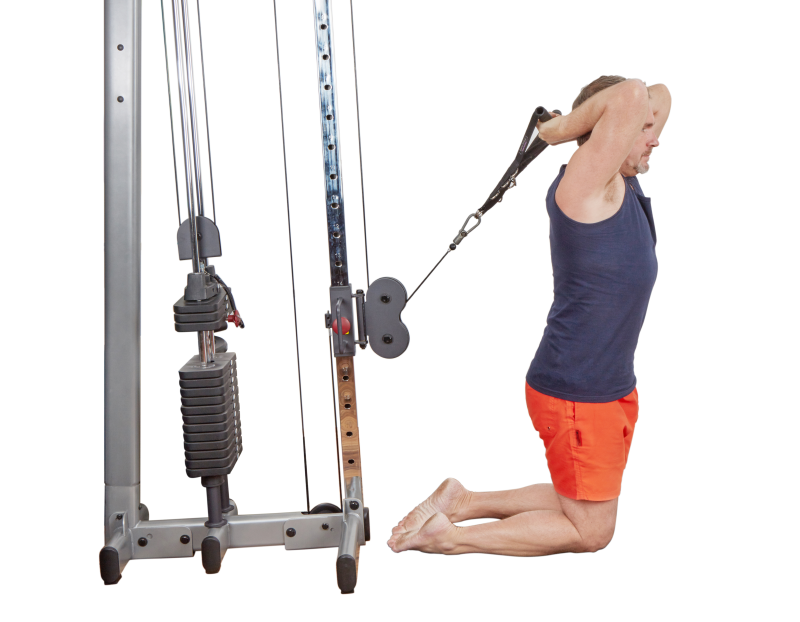 Lower the weight keeping your elbows pointing to the ceiling.
Step 3
go as deep as you can and then using nothing but your triceps raise the weights back above your head.