Step 1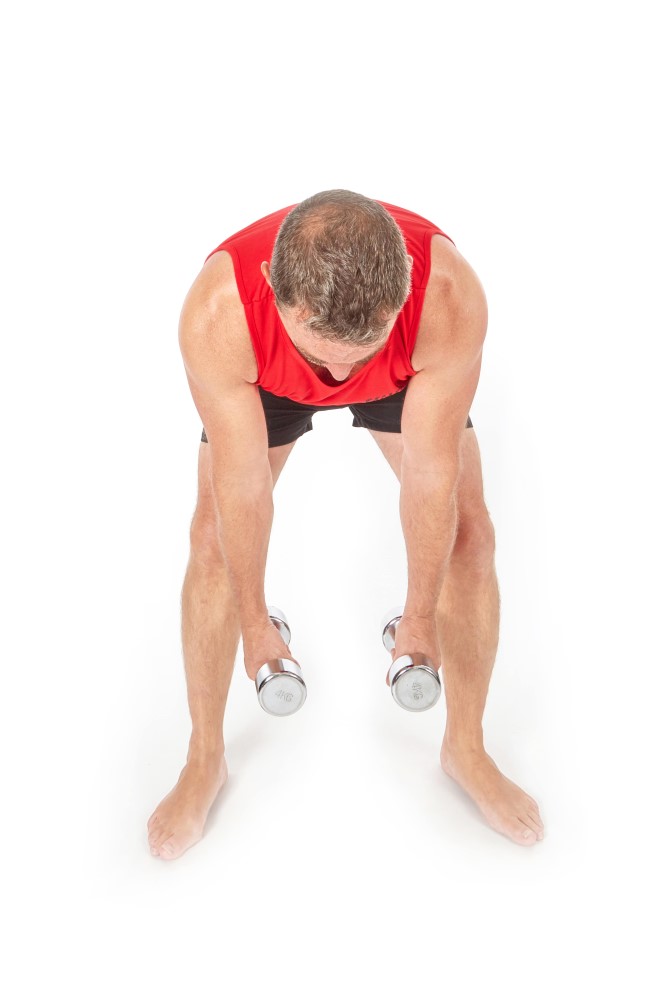 Bend over but with your upper body not quite parallel to the floor. Bend the knees slightly and also arch your back slightly. Let the weights hang from the shoulders but with a very slightly bend at the elbow and palms facing one another.
Step 2
With out jerking or moving the upper body at all, raise your arms out to the side and squeeze your shoulder blades together at the top of the exercise. During the lift don't change the shape of your elbows. On the way back down control the speed and do it slower than the lift.
Tips
Try and keep your head up slightly and fix your gaze on the floor about two meters in-front of you.