Step 1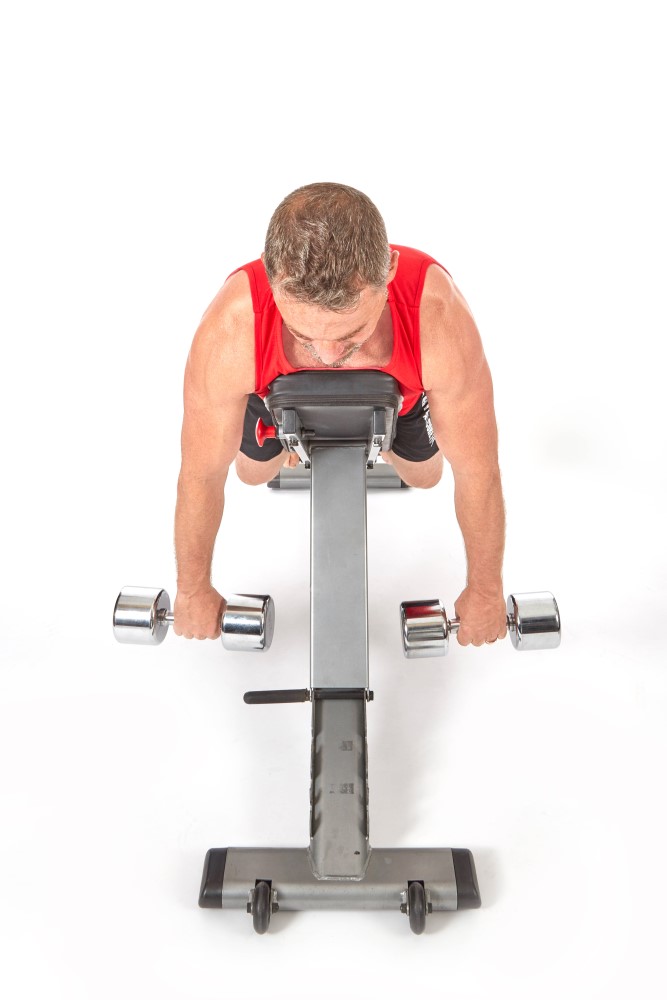 Set bench to small incline, lie with chest down and dumbbells hanging straight down just above the floor. Your palms should be facing your feet.
Step 2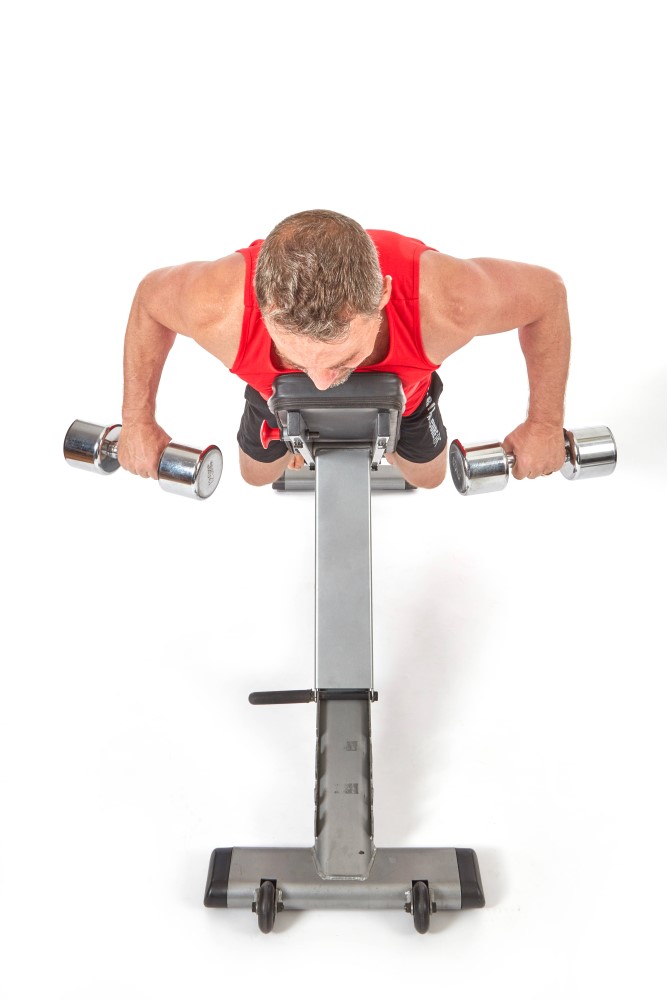 Pull the dumbbells up towards your chest and separate them as shown in photo. Your chest should pull off the bench slightly as you squeeze your upper back at the top of the exercise.
Tips
The first few times you do this exercise (as we recommend with dead-lifting), perform it side on in the mirror and be sure you are arching your back similar to the photo and not rounding your shoulders. If your upper body moves during the exercise, then reduce the weight. To isolate the back muscles this must be performed strictly.