Step 1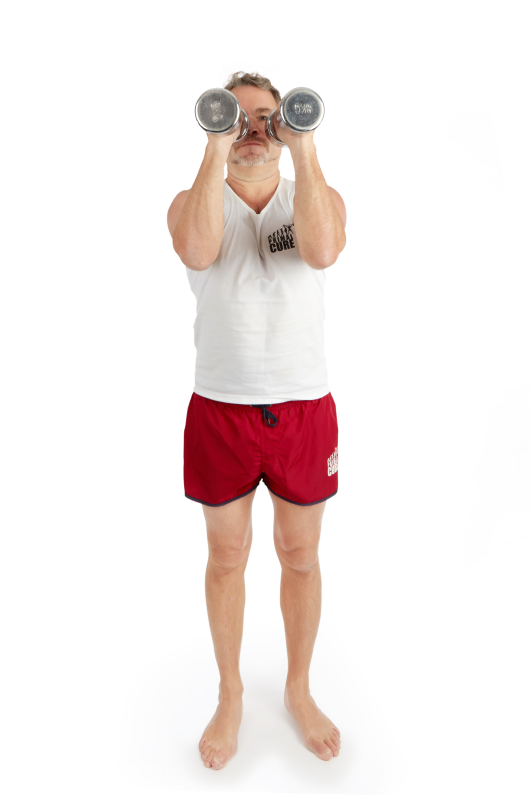 Start with dumbbells as if you were at the top of a dumbbell curl, with shoulders dropped and both feet and weights shoulder width apart.
Step 2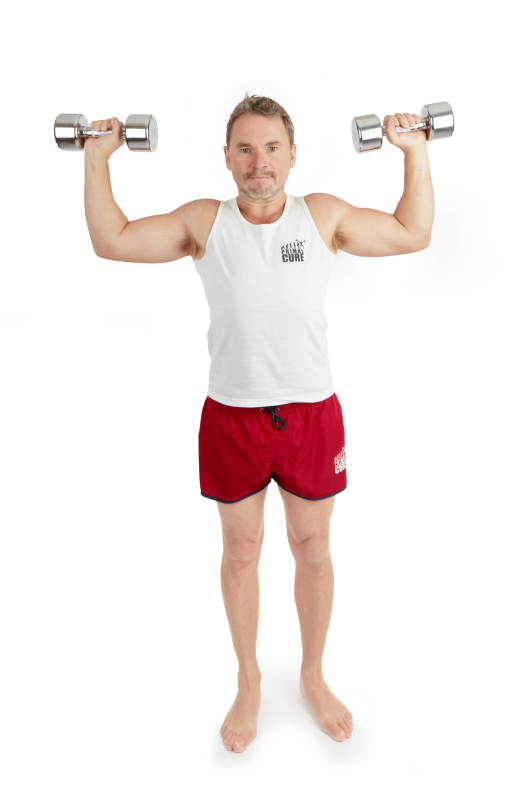 Now push up into a shoulder press, but rotate the dumbbells so that at the top your palms are facing away from your body. At the top, be sure to connect your mind with your shoulder blade, squeeze hard and hold for a moment.
Step 3
On the way back down rotate the weights back through 180 degrees so you finish back at the start. But don't pause but start the next rep immediately.